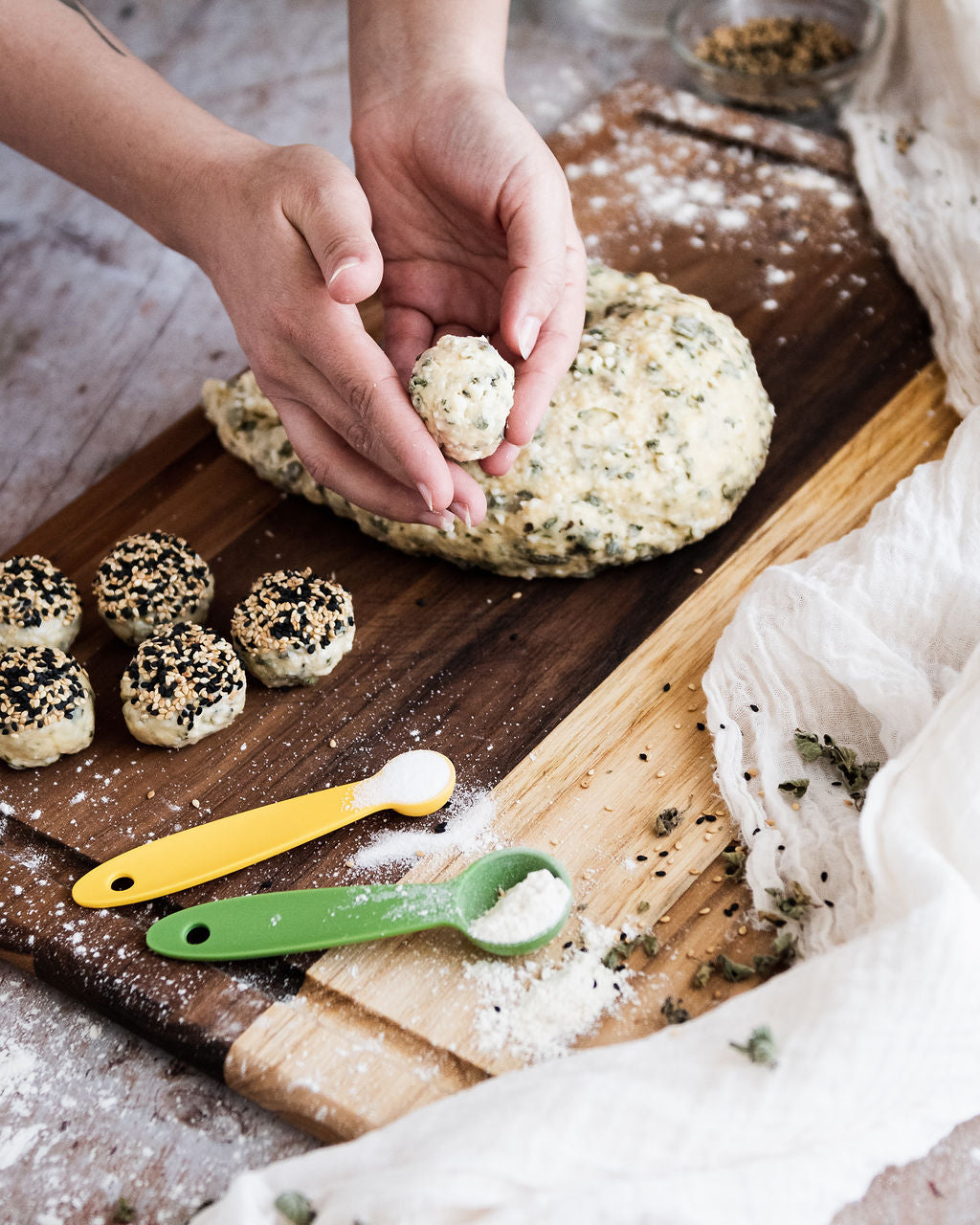 Welcome to Yalla نطبخ!
Meaning let's cook in Arabic, that's exactly what we're here to do. 
Growing up around my family, food was at the heart of our world and when we came together at my Tetas houses, cooking was a communal effort. Someone would be making the salad, another would be setting the table and I'd ALWAYS be on tasting duty! 
So, in true Haya's Kitchen fashion I'm keeping that tradition alive. I'm sharing some of my traditional Palestinian family recipes with you and cooking these delicious dishes together!
How does it work?
Every session is a live zoom session where I get to take you through the recipe, step by step.
I also host occasional in-person workshops in collaboration with different spaces - keep an eye out for the announcements. 
Private Groups & Celebrations:
If you would like to book a private experience for you and your friends in your own space, that can be arranged! Just drop me an email and we'll get to talking!